Links is Temporarily Closed
We apologize for the inconvenience. We be reopening very soon.
Winter Menu Highlights
BEGINNINGS – 
BUFFALO STYLE CAULIFLOWER  8
Heirloom Carrot Salad, Buttermilk Blue Cheese Remoulade – GF/V/CVG
TRI-COLORED FINGERLING POTATO POUTINE 10
Bacon Lardons, Buttermilk Blue Cheese, Fresh Herbs, Crispy Jalapeño Chips
SUMAC ROASTED HEIRLOOM CARROTS  8
Smoked Sea Salt, Feta Crumbles – GF/V/CVG
GREENERY – 
Honey Gem Caesar Salad 12
House Made Caesar, Shaved Smoked Parmesan, Croutons – V
Marinated English Cucumber 10
Pickled Red Onion, Whipped Truffle Goat Cheese – GF/V/CVG
PASTURE & RIVER – 
Steak N' Frites* 27
Angus NY Striploin, House Cut Frites, Red Wine Reduction – GF
Local Utah River Trout* 25
Winter Mushroom Saute, Lemon, Arugula, Brown Butter 25 – GF
GF-Gluten Free  V-Vegetarian  G-Vegan  VG-Can Be Vegan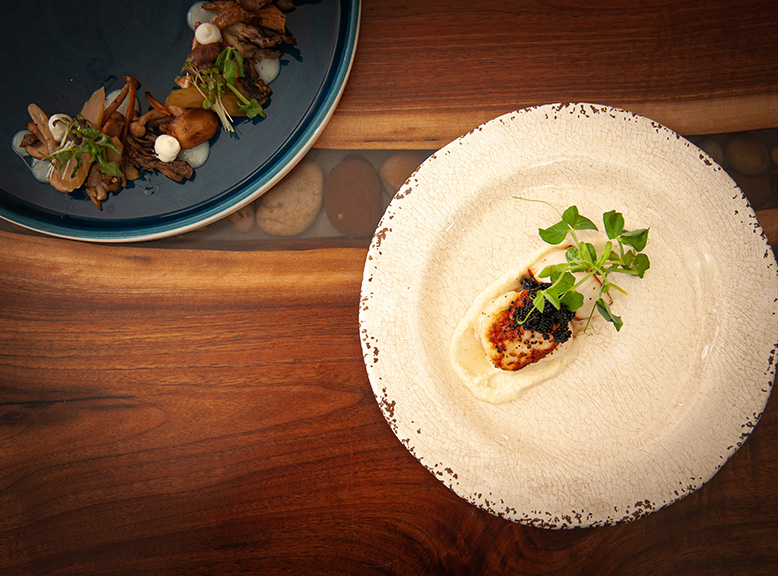 Elevated Mountain Cuisine
Elevating a dining experience with a focus on expertly prepared, locally-sourced dishes that are not only aesthetically appealing but delivers an array of delectable and mouth-watering flavors.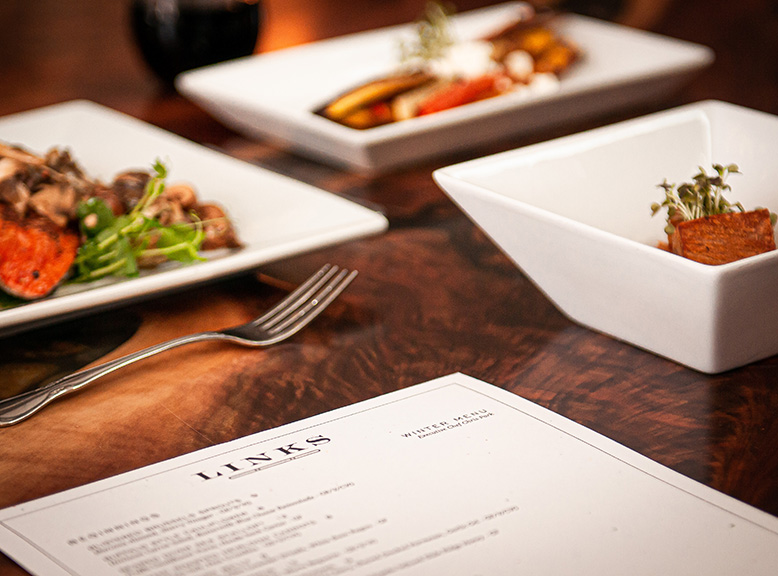 Dining at Links
Join us at Links for a unique dining experience.  We are delighted to serve delicious Vegetarian, Gluten Free and Vegan dishes along with dishes made just for Kids.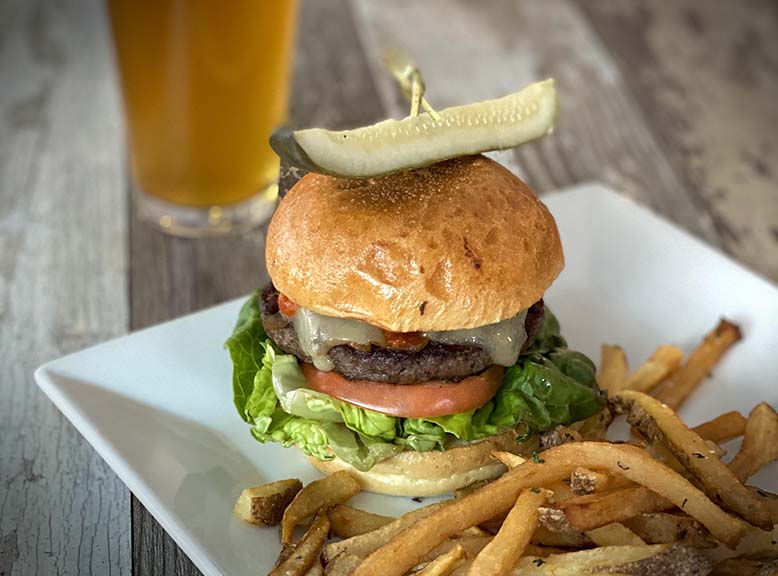 Temporarily Closed
We apologize for the inconvenience